HISTORY OF BRIGHT START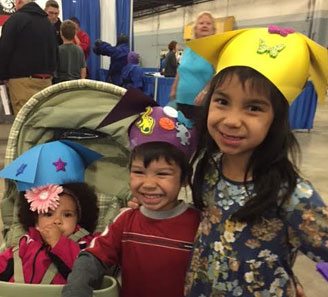 Beth and Teri each worked for the SC Department of Disabilities and Special Needs (DDSN) prior to starting Bright Start March 1, 1999. They worked in Early Intervention Services and Quality Assurance. Beth has degrees in Early Childhood from Ohio State and Teri has her degree in Social Work from Winthrop. Utilizing their experience with young children and expertise with the EI system and the State Agencies, they joined together to start Bright Start, LLC, the FIRST private Early Intervention company in South Carolina. They opened their first office in a small restored home in downtown Columbia.
Beth and Teri had full caseloads in Richland and Lexington counties almost immediately, with referrals coming from BabyNet and DDSN. They enjoyed the swift rise to full time early intervention and business ownership but needed to hire another Early Interventionist soon after. Within the first few months they hired 4 more EIs and have since grown to an EI team of 67 including supervisors, trainers and a State Director, Beth Deason, covering 17 counties (Aiken, Anderson, Barnwell, Berkeley, Charleston, Cherokee, Chester, Dorchester, Greenville, Edgefield, Kershaw, Lancaster, Lexington, Newberry, Oconee, Pickens, Cherokee, Richland, Spartanburg, Sumter & York).
With the drastic increase in the prevalence of Autism, they decided to have EIs who specialize in family training for families with children with Autism, and continue that today.
In 2001 they made a decision to expand services from the Early Intervention population of birth to 5, to then serve 3-21 year olds in need of Case Management. This was important so that there would be a continuation of services for the Bright Start families. The Case Management team grew from 1 Case Manager to 25 currently. In 2010 they decided to expand the age limit to the entire life span so that Bright Start could offer to be with a family as long as they needed. They have stayed within 14 counties in order to keep the excellent reputation in the community by providing excellent supervision and attention to the staff.
In 2011 they saw the need for Speech Therapy services and added the opportunity for families to choose Bright Start for their Speech needs. Quickly the Speech Language Pathology team grew and now has 11 SLPs, serving 5 counties (Berkeley, Charleston, Dorchester, Lexington, and Richland) in South Carolina.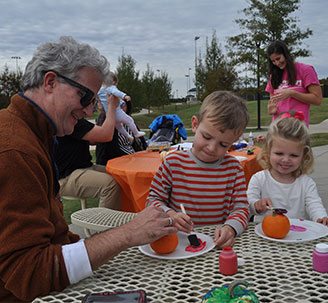 In 2014-15 Bright Start hosted an amazing Leadership Academy. They accepted staff who were interviewed
and awarded the chance to be part of the Leadership team. Those chosen staff members completed a 10
month Leadership Academy to gain Leadership skills and learn how to improve themselves personally and
professionally to enhance the Mission and Values of Bright Start. Because all staff are leaders, everyone at
Bright Start completes the Leadership Academy and qualities of Leadership are instilled in our work and our
behavior styles, daily.
October 2017